Best Internet Connection for Startups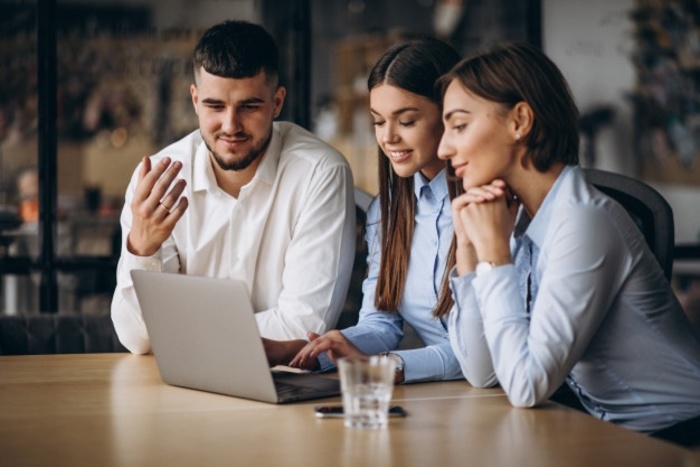 With advancements in technology, the success of emerging businesses are increasingly dependent on high-speed business internet connectivity. ISPs (internet service providers) offering greater upload and download speeds, unlimited bandwidth and better online security ensure that businesses can have a global outreach with more efficient customer and employee interactions from multiple locations. If you're working with a company that offers cold calling services, a strong internet connection will be vital.
High speed internet is poised to propel Startups onto the highway of success with the fiber optic cable internet being an improvement on the traditional DSL connection option. Fiber optic internet has better cybersecurity features (DDoS), is cost-effective, feature-rich, lightweight, and unaffected by the weather. They are also scalable, meaning that you can increase your bandwidth as your business needs grow.
With so many ISPs to choose from, here are some factors to consider when choosing the best internet connection for your Startup business:
Installation Time Frame
Setting up a new business internet connection could take anything between 30-60 days. Go with an ISP offering the shortest installation timeline to get your business up and going. Now would be a good time to read up the reviews on your chosen ISP.
Technical Back Support
Challenging situations can arise at any time where technology is concerned. That's why it's essential that the ISP you choose also provides 24×7 technical support for both hardware and software. For this purpose, you could hire an outsourced managing services company so that your company's needs are better served by an IT expert with a broad range of IT competencies. If your enterprise has a mixed environment of Windows OS and macOS devices, look for a company that has previously managed services for mac/windows OS services, such as BFA Technologies, Inc. or others you may be well-acquainted with.
Furthermore, software that is crucial to keep track of goals and paths mostly running in the background needs to be checked constantly. For instance, corporate software like OKR that is used to manage a range of business tasks has to be updated to see the progress of the team and individuals. It can improve all kinds of management where there needs to be a focus, measurement, and achievement. But this can only be done when it is maintained properly and when high-speed internet is available 24×7.
Business-specific Internet Requirements
With the colossal amount of data being transferred every second, an ideal ISP should provide DDoS security, high speeds, high bandwidth, and enhanced architecture for supporting data backup.
VoIP
An ideal business internet connection should also come along with business phone services or VoIP (Voice over Internet Protocol). Also known as IP telephony or internet telephony, it refers to phone calls made using an internet connection instead of the regular landline facility. By having access to VoIP, you can cut costs on multiple support systems and avoid having to deal with different vendors. To make sure you have the best business phone system for your company, you may want to look at cost-effective solutions to ensure that you have what you need without cutting corners.
Future-ready
As internet technology needs to evolve in response to growing business needs, you should go with an ISP who understands the expanding business internet needs of Startups.
Global Network Routes
Also, check if your chosen ISP provider offers a combination of transit and non-transit connections as they ensure uninterrupted global network routes which are essential for business growth.