How Our Internet Habits Have Changed During the Lockdown Era?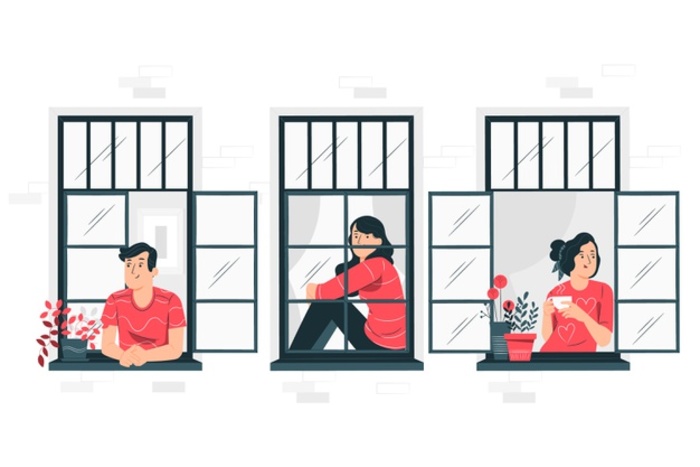 There has been an unprecedented change in lifestyles post the advent of the COVID-19 pandemic and the subsequent lockdowns. Social distancing to staying safe is the new mantra and most people are zealously staying on home turf only. The lockdown has also meant no more dining out, movie theaters, partying or get-together.
'Work from home' is the new norm prevailing along with online education. People are now doing all their shopping online – even for their groceries. Banking has also gone online with payment of all utility bills having moved to the online platform too. All this has meant an increasing dependence on internet for everything.
While office meetings are now on Zoom, Google meetings or Microsoft Teams in your living room, teaching has also gone virtual on Google classrooms. Entertainment has also gone online on media streaming platforms like Netflix, Amazon and YouTube. The earlier flagging viewership on these platforms has seen multi-fold rise post the lockdowns.
Interestingly, people are turning away from their smartphones and preferring to stay connected through social media platforms. Messaging and texting have witnessed a fall during this pandemic era. News websites and Wikipedia have also seen greater viewership as people are struggling to stay informed and up-to-date on latest developments. The takeaways from this pandemic include:
Entertainment
YouTube has emerged as a common media entertainment source across all generations and genders. WHO website has also seen visitors from all generations in their quest for more 'authentic' information. A staggering 220% increase in viewership was noted on the BBC sites too. Netflix traffic increased by 136% and Amazon by 143% year-on-year.
Broadband
With the unusual amounts of internet usage, homes are consuming more bandwidth than ever before. Daytime usage has seen an increase by 75% and evening use by 65%. These peaks in demand have meant families opting for larger data packs and preference for high-speed fiber optics cables. Even with easing lockdown rules, there has been no significant drops in internet usage.
Staying Positive
Everyone is depending on internet-enabled devices to stay informed as well as distracted from the travails of the pandemic. The internet has also been a source of information about things like CBD oil UK law for those suffering with their mental health and looking for something that could potentially help them raise their mood a little. The internet really has become the tool to staying positive by all generations.