Internet Safety for Kids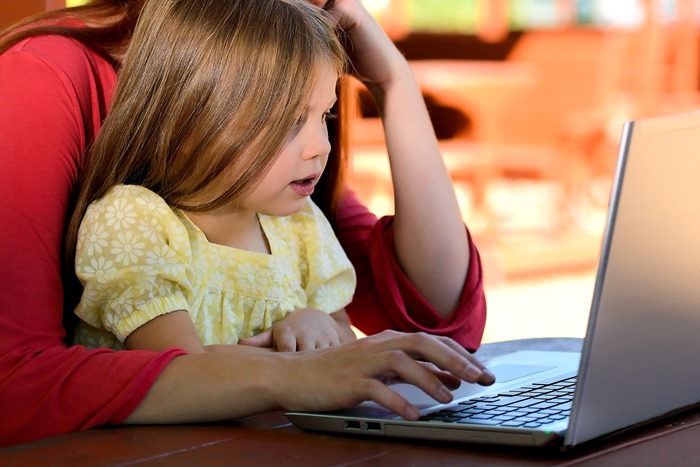 With hacks, scams and malware floating around, the internet can be a very dangerous place. Add to that an ever-evolving world where educational methods are also changing and kids are constantly being referred to the internet for their homework, projects and research.
Online education further introduces them to the culture of playing interactive games online too. Young kids, especially Gen Alpha is highly involved in online strategy gaming, Colonist, for instance, and it can be helpful to improve their attention span, perseverance, and cognitive power. Hence, it can be beneficial to implement some internet safety rules instead of halting your kid's online activities.
Online safety is enough to send any parent's antenna buzzing. Internet access sure can expose kids to potentially dangerous hazards. And as with any safety issue, it's always better to have a frank talk with your child about the resident evils of the seemingly innocuous world of the internet. This is aside from utilizing modern security resources to keep an eye on their online activities as well as protect them.
Here are some online safety guidelines to share with them:
Never share out your password with anyone as they can easily access a lot of personal information about your habits this way.
Don't get friendly with people online that you first don't know offline, even if they claim to be your friend's friends.
Always remember that not everyone you meet online is who they actually claim to be. Many are spammers and predators waiting for an easy prey.
Never agree to meet up with people you meet online – however friendly they may seem. Inform your parents about such people.
Think twice before posting pictures and videos of yourself. Once you have posted it, it goes public and almost anyone can download it and misuse it.
Never mention your current status as a location as child predators will then know where to find you. Posting highly personal information like emails or physical addresses and mobile numbers can prove to be highly risky too.
Keep your privacy settings to as high as possible on your internet connected device.
Learn to click smart. Many phishing scams aimed at collecting personal information for fraudulent purposes come attached with innocent-looking pages while surfing. They might appear as phoney 'free offers', interesting 'online quizzes' or as spam emails. Always be careful with offers that seem too-good-to-be-true!
Don't use public forums for chatting and don't give your opinions if you know it varies from others' views. Think twice before giving away any information about yourself.
If you have to be a member of social media websites including the popular Facebook, ensure that you don't use your picture as a profile picture – put up a neutral inanimate photo. Finally, always keep your guard up when giving out any information about yourself!