Why are Senior Citizens Enjoying Broadband Internet?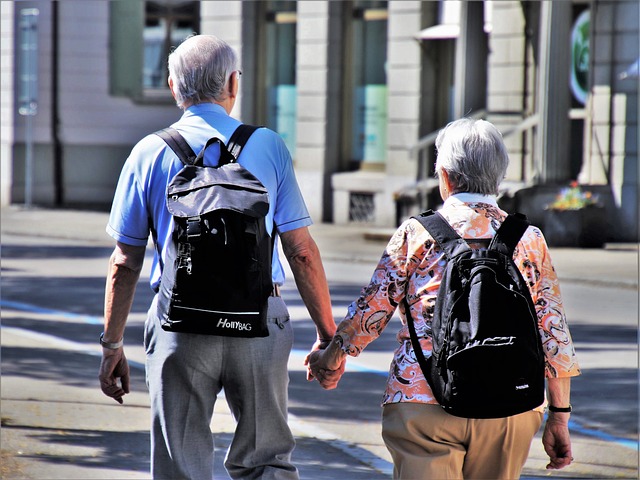 There is something to be said about the circle of life. When we are young, we are physically weak and dependent on the others. The same carries through when we reach the zenith of our lives and achieve that prestigious place in life called 'senior citizens', where wisdom and experience are aplenty, but the average human body is again weakened and incapable of enjoying complete independence.
The only difference is that after having lived an active and vigorous life, it's difficult to accept that you are really not strong enough anymore to be on the move continuously. And this is when the broadband internet comes into play…..sitting in the cosy comfort of their own homes, the senior citizens can still access the world virtually through the internet! This gives them the feeling of being a part of the outside world, and not some redundant piece of flotsam lying around uselessly.
The trend in most places is for the children to move out of the country for higher studies and work; this leaves the parents at a loose end and insecure. That might lead to some parents opting for senior living facilities. These establishments can be considered as better-performing real estate investments for investors which they might have constructed by taking the help of a senior care consultant. These facilities can help build senior communities with the best facilities, services, and atmosphere possible. However, without their children around, senior parents might feel uncertain. But with our highly reliable broadband connections and our 24×7 customer service, we at Asianet Broadband services provide the best high-speed internet facilities possible for these senior citizens to stay connected with their families through cheap internet-assisted phone calls and video calls. This is a great boon for these lonely parents left behind as it helps them share the lives of their loved ones virtually, even though thousands of miles separate them.
One can easily access the internet for news and the latest global events through various online news portals that not only keep the senior citizens busy in a gainful manner but also help them feel connected to the outside world and reduce their feelings of isolation. Through the internet, they are able to keep themselves entertained by watching movies and YouTube. They can also enjoy the benefits offered by Ontario Minimum Deposit Casinos or similar other online casinos from the confines of their rooms. Hopefully, such entertaining ways can keep them occupied as age catches up to them.
A variety of internet-based technologies can empower senior citizens to lead more fulfilling, productive, and independent lives. Though many elderly households in rural Kerala do not realize the significance of broadband internet and how it can enrich the quality of their life, a majority of senior citizens in the urban and suburban areas are aware of its potential for empowerment. Broadband connectivity offers five major benefits and opportunities to senior citizens in the areas of social connection, health preservation, personal fulfilment, functional capability as well as support from caregivers.
High-speed connectivity can help senior citizens to still be able to work from home as many businesses work from the remote location concept, thus empowering these people to remain productive in spite of being home-bound. They can also operate their own businesses from their homes, helping them stay financially independent as well as feeling empowered. It also keeps their minds working, thus preventing mental disabilities too. They can access various forums, social blogging sites, etc, to stay connected with other people and sharing their ideas.
And believe it or not, online gaming such as Sony PlayStation and Nintendo Wii can also help these people stay physically fit and active while staying home! …so yes, senior citizens do have a reason to smile when it comes to the broadband internet!