Tips for Successful Video Conferencing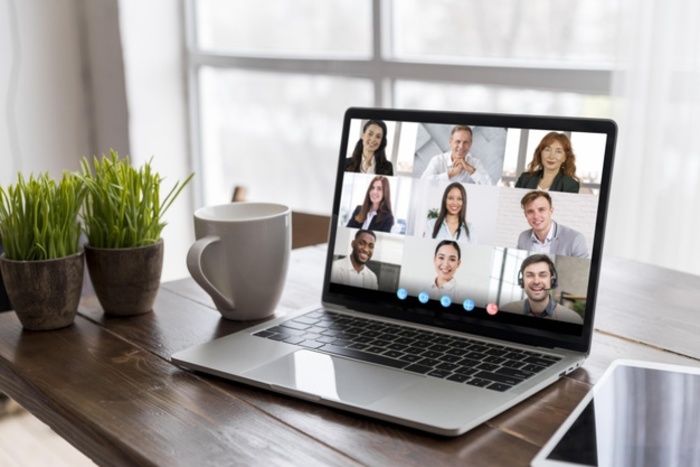 With businesses going global, many people are turning to video conferencing to connect virtually with colleagues and business partners. Video conferencing has become even more useful during the current 'work from home' scenario necessitated by the ongoing pandemic. And all this is made possible by advancing technologies and faster network speeds. However, before participating in video conferences or virtual meetings, here are some tips to help you with the finer nuances:
Check that your technology is working the way it should. Do a test run with a colleague and practice using it before the actual time of video conferencing to ensure that the software is installed properly on your device. Test the camera quality as well as the audio input and output.
Select the right hardware and software for video conferencing. In case you are the one organizing the meeting, choose an app or software that others can use easily without needing extensive training.
For efficient video conferencing, you will need a reliable high-speed internet connection. This will ensure there are no glitches during the meeting. To further secure seamless connectivity, go with a wired Ethernet jack and avoid fluctuation issues experienced with Wi-Fi.
Act professional and be on time, just like you would be if the meeting wasn't a virtual one. Being on time also ensures that there would be no hiccups and delays while setting up your technology to have the meeting start on time.
Dress professionally just like you would for an offline meeting. Don't make the mistake of wearing a shirt and tie over your home shorts – as you never know if you might need to get up for something!
 Position your camera correctly at the eye level. Ensure you provide a frontal view from midsection up. When speaking, look at the camera and not the screen as you need to make eye contact with the participants.
Mute your microphone when you aren't speaking. This way your microphone won't pick up distracting background sounds from your end.
Create the right background and light. Avoid backlighting as it creates poor quality video. Also, ensure there is no distracting clutter in the background to minimize interference.